HOSTEL HAGI TIME is ...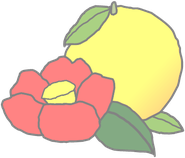 The Best Place to Rest.

HOSTEL HAGI TIME is warmhearted hostel located in the center of Hagi town, only 10 minutes' from Hagi bus center and 5 minutes' from important preservation districts for groups of historic buildings.
We offer you clean and reasonable accomodation where you can relax.

Dorm room: 2,600 JPY
Private room: 3,500 JPY
All the rooms have
 - Free WI-Fi connecting
 - Electric plug
 - Reading light
so that you can stay comfortable.
Check in: 4 PM - 10 PM
Check out: - 11 AM
You can keep your luggage before check-in time and after check-out time between the reception hours (8 AM - 10 PM).

BOOK NOW
through our online booking
 We accept reservations through our online reservation system or by phone and some booking websites ( Booking.com, Jaran, Rakuten).